The faces behind the home and community care team bring years of collective nursing experience, a love of community and a pride in what they do to their roles with Stoney Health. The home care team seeks to help clients live as independently and safely within the community as possible. The team provides supplementary care and support offered by family and the community.
In this first part of a two-part series (it's a large team), we feature four staff who exude pride in what they do and who they care and support. Read on to learn more about some of Stoney Health's valued frontline staff.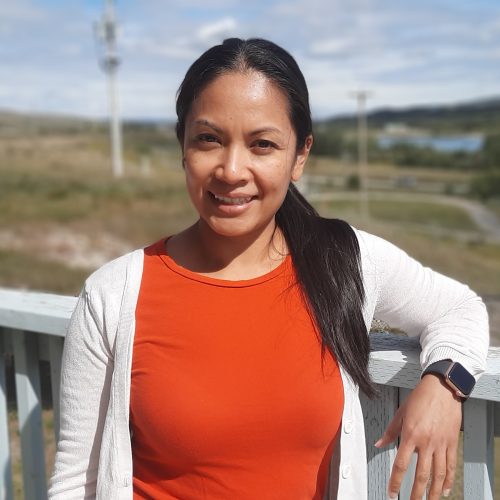 Anne Malimban, Home and Community Care Manager
If asked to describe her role as a title of a book, Anne offers The many hats I wear as a home care nurse manager, explaining that as a home care nurse, sometimes you need to respond in ways that are unpredictable and unexpected. "Working in home care typically means you are providing services in the individual's home where you become resourceful when faced with challenges. You have a lot of autonomy that enables you to develop stronger clinical skills...You make a greater difference in the lives of your client because you get to spend so much one-on-one time with the client and their family in the comfort of their own home where you can develop trust and rapport. You get to see the client in their environment and each visit can be as varied as the clients themselves which keeps me stimulated and make the job more exciting."

After immigrating to Canada from the Philippines when she was 10, Anne started her nursing career with a medical/surgical unit in Alberta Health Services. Drawn to the people and culture, eventually she made her way to Stoney Health where she's been for the past 10 years.

In her free time, Anne is kept busy with two school-aged children. Her family spends their time being active - hiking, camping, snowboarding, skating and a full range of outdoor activities. She firmly believes in self care and you can probably find her in the kitchen baking and decorating cakes when she's not enjoying the great outdoors.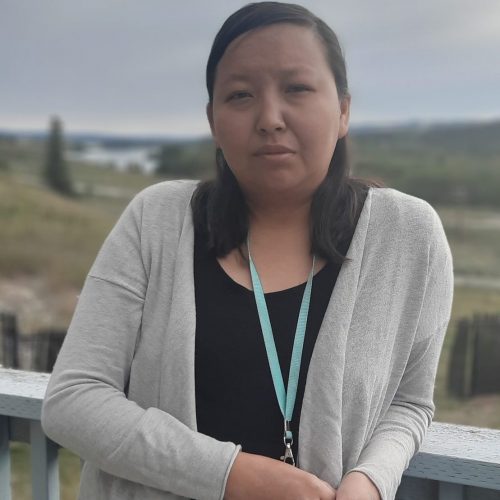 Naomi Kaquitts, Health Care Aide
Naomi began her role with Stoney Health two years ago as a First Nations' cultural liaison and recently transitioned to a health care aide at the beginning of September. Naomi is the proud mom to two children and also a pet mom of one cat. Being with her family, binge watching TV shows, reading, doing bead work, sewing and traveling top her list of interests and things to do when she has free time.

Now that she works with Stoney Health, she loves having a chance to offer support and help to the elders and people of the community. As a Stoney Nation member, she speaks both Stoney and English fluently. Speaking Stoney plays a big part of her job and she thanks for family for speaking it at home every day when she was younger.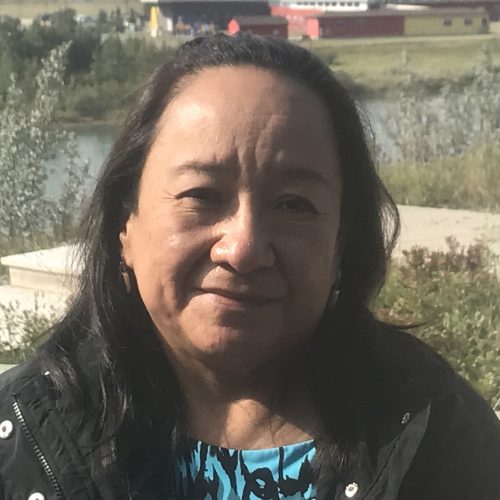 Georgina Lefthand, Health Care Aide
Georgina's path to Stoney Health began with the gentle encouragement from her late Ena. When her mom was ailing, Georgina was there to help with her care. She watched her mom's home care workers enviously and recalls telling her mom how much she wished she could do that. Her mom responded, "You will one day when I leave (pass on). I will make sure of that."

Six months after her mom passed away, Georgina accepted a short-term contract with Stoney Health. She strongly believes that her late Ena made her wish come true. Now 17 years later she still serves her community and Elders with the same dedication and love for what she does.

Georgina is the second youngest of six and the daughter of residential school survivors. She is honoured to have grown up within a strict home environment and values her family's teachings. She is proud to be a single mother to three - one of whom also works for Stoney Health - and also a grandmother. She shares that her joy today comes from her family and watching them on their chosen paths.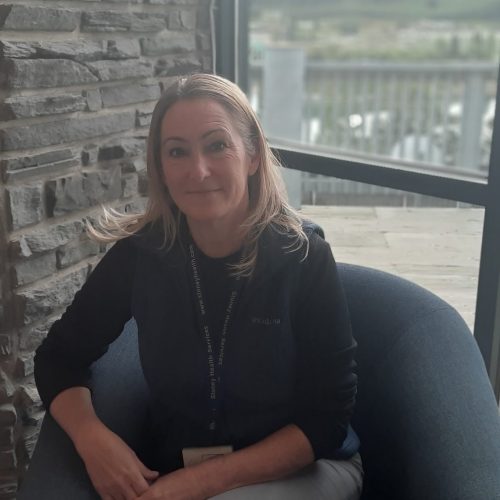 Krista Nelson, Home Care Nurse
One of two Newfoundlanders in home care, Krista graduated from nursing in the mid-90s and headed west to Alberta. She spent several years at Foothills Hospital before moving to Vancouver Island where she worked in home and long-term care.

Along with her husband and kids (now teens), she returned to Alberta in 2016 and started working in Morley. They've since added a few cats and a puppy to their family. Needless to say, there's not a lot of "Krista time" at the end of the day.

She credits Stephanie, also a home care nurse and long-time friend who she met during nursing school, for encouraging her to apply for a position with Stoney Health.

To her, "Morley is an amazing place to work and I love the diversity that home care provides. Each day brings something new and challenging."

Whole-heartedly believing she won the nursing lottery with the 'best job ever,' she loves working with the Stoney Nakoda people. She's always felt welcomed into their homes where she's met so many wonderful people over the past five years.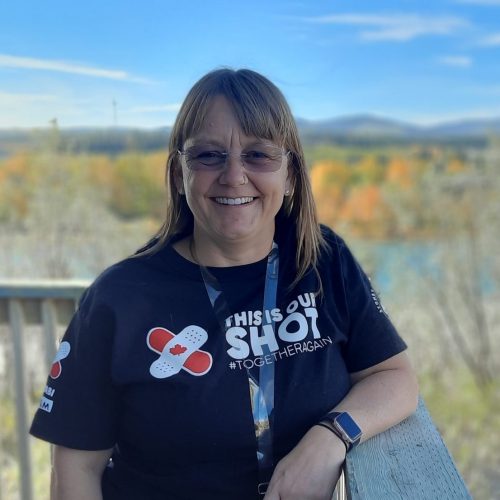 Stephanie Shelstad, Home Care Nurse
The other Newfoundlander on the home care team, Stephanie reigns from Bell Island, a small island off the Newfoundland coast where boat is the only mode of transport to get in or out. She graduated from nursing in St. John's and moved to Alberta to pursue her career back in the late 1990s, working in maternity at Foothills Hospital and a short stint in Primary Care in Cochrane.

She joined Stoney Health as an opportunity to branch out and try a new area of nursing and loves learning about the people, hearing their stories and learning about the culture and language. She even will attempt a Stoney phrase now and then to make people giggle with her pronunciation.

Interacting with community members is what she enjoys most about home care. Helping others and making them feel better when their health isn't the greatest and assisting them to access services to improve their wellbeing in the comforts of their own home also keep her motivated.

Stephanie is a baking enthusiast and loves making cakes, really ALL THINGS CAKE! When not covered in flour, she enjoys spending time with friends playing cards or chatting around a roaring fire surrounded by her husband, two step children and their twins. You know she's busy in her spare (if any) time.

In closing she offered, "Most of my career I thought maternity nursing was where all the fun was…then I became a nurse on a First Nation Reserve."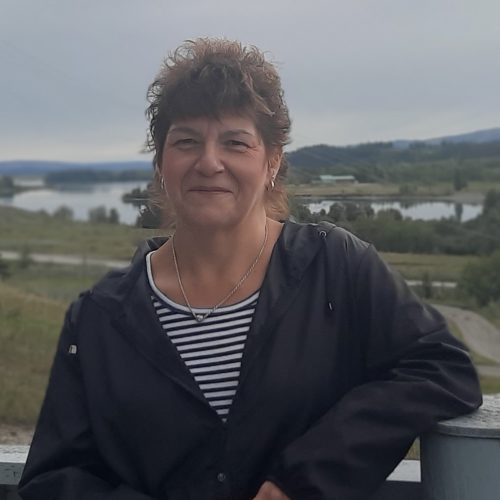 Suzanne Sihikal, Home Care Nurse
Suzanne is an indigenous nurse who hails from Treaty 1 Territory. She graduated from nursing 33 years ago at the mere age of 7.
She has spent most of her career in the great white north - the real north, way past Edmonton - sampling nearly every area of nursing before landing happily in home care.

With a passion for First Nations' health, Suzanne firmly believes in a holistic approach to wellness and health and loves seeing people in their own homes. She feels it is an honour to be part of their healing journey.

When she's not working, you can find Suzanne off hiking, biking, paddling or simply enjoying the outdoors. She claims that she will never be able to retire as her two young, very independent girls keep pursing biathlon at the national and international level, while also attending post-secondary school. She self-titled her autobiography Second chances, Third chances, Fourth Chances believing you can try to attain any dream possible. Getting up and continuing the race is just as important as winning.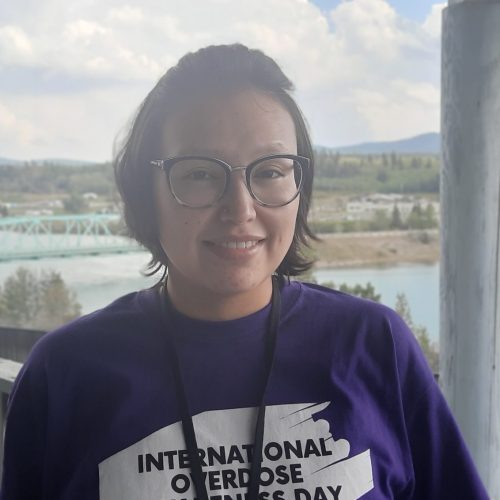 Natisha Snow, Home Care Nurse
Working as a home care nurse for Stoney Health Services and meeting Nation members for the first time or seeing them again after many years away have highlighted Natisha's return to work. She missed the humor, the laughs, and especially the language.

Now that she's hearing the Stoney language more, she's started to listen more, recognizing the importance of keeping the language alive with and for her children. She hopes to gain the community's trust as she works her way from a new grad to an experienced Licensed Practical Nurse. She's passionate about her role here and hopes to make a difference within the community for generations to come. In her words, "If you had told me 10 years ago that I would come back to Mînî Thnî and work as a nurse, I never would have believed you. I left for Calgary back in 2011 for better opportunities and although it was uncomfortable being in a big city alone and I missed my family—I knew I had to tough it out."

She goes on further, "Growth is uncomfortable, it's something you've never done before or worked towards because sitting and waiting for opportunities is easier. Starting off as a statistic (teen mom) to now is what drives me to go further and learn as much as I can." That's why she would title a book about her journey as "Look at You Go" because it describes her current momentum.

Recently, she's become a car enthusiast and attended car shows/meets/races for the past two summers. Introduced by her husband, she's been obsessed ever since, saying "He is also a mechanic so If you've ever heard my little Golf roar to life at the Wesley Lodge well then you know it wasn't my idea."