The "I" Trailer, Mînî Thnî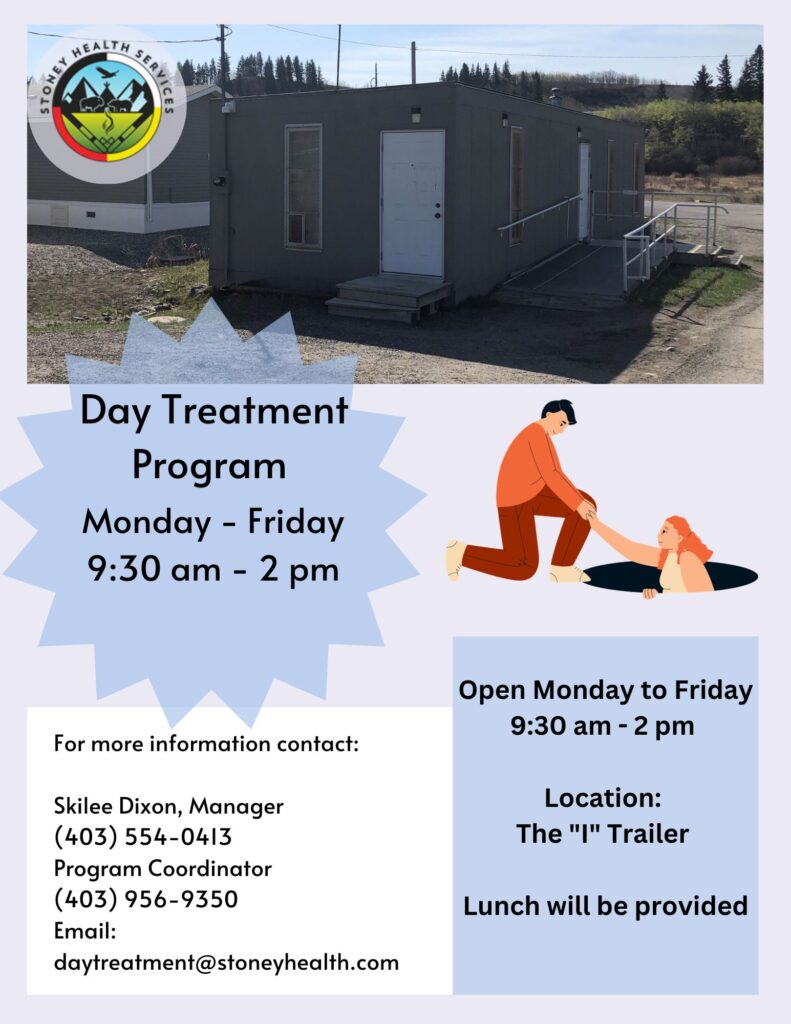 We're open! Welcoming Îethkabi and community members to check out our addiction day treatment program.
The Day Program is an 6 to 8 week, community-based holistic group therapy program for adults (18+) who are ready and have a strong desire to transition to treatment and continued recovery for Substance Use Disorder.
Open weekdays from 9:30 am – 2:00 pm
Drop in at the "I" Trailer 
Learn more. Click button to download the program brochure.