Lab appointments required starting July 1, 2022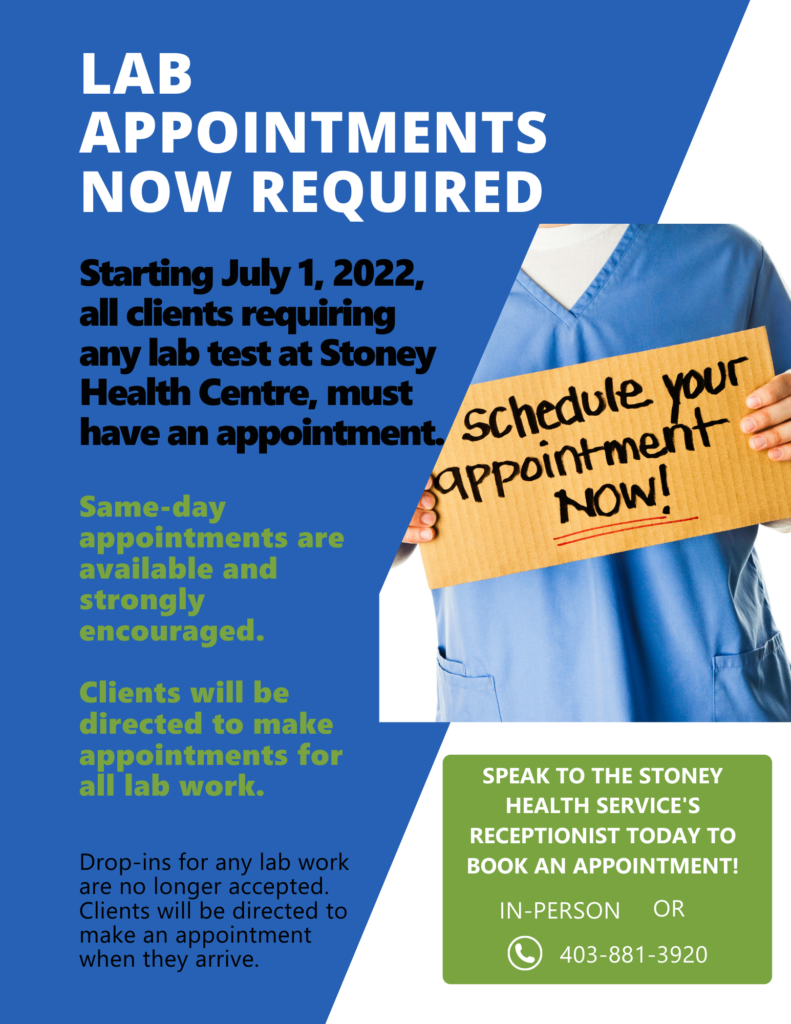 As of July 1, 2022 any Stoney Health Service's client who requires lab work must book an appointment with Stoney Health Service's reception, either in-person or by calling 403-881-3920. This includes clients who require any lab work following a same-day visit with a physician or other healthcare professional at the Stoney Health Centre. Stoney Health will assist clients in the order of their appointment booking time. Drop-ins, without appointments, are no longer accepted.
Following an appointment, clients will be escorted back to the main reception area and directed to reception staff to schedule a lab appointment. Same day appointments may be available and will be encouraged.