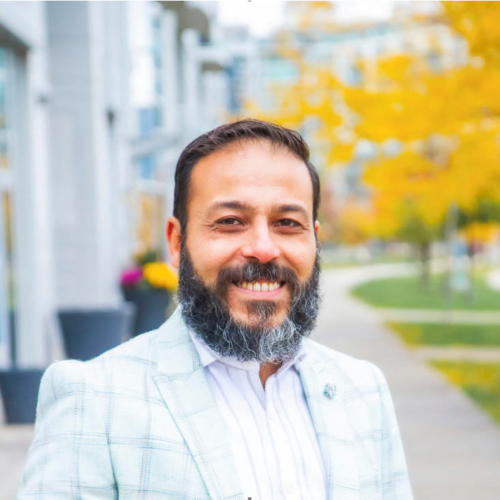 Ahmed Faied, Finance Officer
Ahmed returns to the Calgary area after living in central Canada - Toronto and Montreal - for the past few years. He's worked in accounting, finance and tax for more than two decades in several different industries including IT, real estate, oil and gas, auto and public accounting.

Originally from Egypt, where his mom and three sisters live, Ahmed moved to Canada in 2007 when he first developed an interest in working for the Stoney Nation. He has had a passion to help First Nation communities grow, develop and progress with time and appreciates First Nation's cultures and traditions that are similar to his pharaonic background.

His interests are many. You'll find him cooking, shopping, playing tennis, watching movies or heading out on a long drive when he has free time. Obviously, he enjoys the daily commute from south Calgary. Numbers are his passion and his life-long commitment. In fact, so much so that he's quick to note that he's married to the numbers. He loves being able to translate financials and numbers to non-financial people and help organizations to continue and last long-term.

Ahmed steps in to the role of finance officer while Tracy Chu takes an extended leave of absence. Welcome Ahmed!