May is also Physiotherapy Month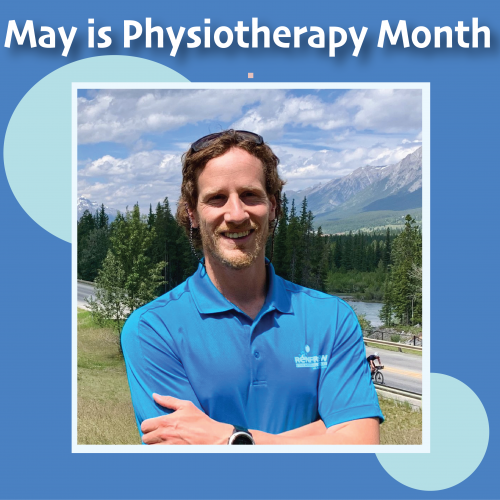 PHYSIOTHERAPY – What is it? How does it help?
Physiotherapists have specialized training in physical function, movement, and mobility. They are the movement experts of the health field and can help people manage pain, injury, or disability.
A pediatric physiotherapist works with kids under the age of 21 (even infants!) and is capable of helping in a variety of situations:
Physical development concerns in newborns (ex. flat head, tight neck, not rolling or crawling on time, walking on tip toes). 
Disabilities that can have an impact on physical function (ex. Cerebral Palsy, Down Syndrome, Autism, brain injury).
Equipment fitting such as wheelchairs, walkers, and crutches. 
Anatomical disorders that cause pain and/or loss of function (ex. hip dysplasia, scoliosis).
General pain and injury (ex. ankle sprain, back pain).
Healthy lifestyle promotion and getting kids active!
Like all health professionals, physiotherapists care about you and your well-being and will work together with other members of your health team to ensure that you are getting the best care possible. A good physiotherapist will make sure that you and your family understand your condition so that you are able to better help yourself and keep moving for life! 
Our local physio from Renfrew Educational Services, Trevor, is here to help support kids and families of the Stoney Nakoda Nation. All treatments are free of charge, and you do not need a doctor referral to see a physio! You can message us on Facebook with any questions you might have, or you can call/text our team cell phone at (403) 701-4181.